Harvest Baptist Tabernacle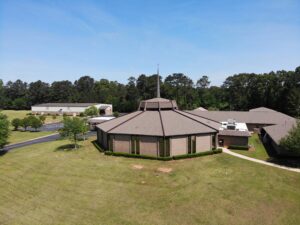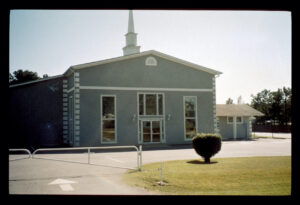 In August of 1984, an evangelist named Maze Jackson recommended Bro. Joe Arthur to the Willingham Drive Baptist Church in East Point, Georgia. In October, Bro. Arthur became the pastor of the church. On his first Sunday at the little church, there were nineteen in attendance for Sunday School and thirty-five people for preaching.
By 1990, God had blessed the church, as they had gained some wonderful people and needed to move to a bigger place. On Easter Sunday of 1990, the church moved to Jonesboro, Georgia, and merged with the Second Baptist Church. The church was thus named Jonesboro Baptist Tabernacle.
By June of 2006, the facilities were yet again outgrown. After going through several expansion projects, the church was landlocked and did not have the millions of dollars it would take to relocate the ministry. So God rolled up His sleeves and did the miraculous. Just ten minutes from the current location, God was working behind the scenes. Harvest Baptist Church had experienced some hard times. They had buildings, lots of them; but they needed people and money to stay afloat. Jonesboro had people, but needed buildings and a place to grow. In the providence of God, on the first Sunday of August 2006, Jonesboro Baptist Tabernacle and Harvest Baptist Church became the Harvest Baptist Tabernacle.
Currently, we sit on a beautiful, debt free 17 acre property located in the Lake Spivey community. God has blessed us with a breathtaking "round church on the hill" that shines as a beacon in this dark world.
"To God be the glory, great things He hath done".